"It's through her storytelling that she paints a vivid picture of how embracing your true self, the weird unicorn in all of us, can have the greatest impact on your future success."

– Kind words from the Envision Experience Team about my work (!!)
There is nothing more intimidating as a public speaker than a room full of teenagers. No crowd tougher than the generation that has infinite content just a tap away. Unlike most, I truly love speaking, and thrive on stage. But I still get butterflies before I face the impeccable BS meter that is our youth.
Since 2016, I've had the pleasure of spending a few lucky days each summer with Envision Experience Scholars. Cohorts of 100+ eager minds, spending a week of their play time building a business. The time we share together is the most precious to me of the year (just don't tell the adults.) In lieu of our traditional IRL sessions, the Envision team (whom I truly love and adore working with,) kindly invited me to join them for a chat on Behind the Biography, the new Envision Experience Podcast. The students always bring out the realest version of me, and our host JT keep that vibe alive. Join us for a super authentic chat about why all that make you weird, is what actually makes you wonderful.
Tune in wherever you like to listen, Spotify, Apple Podcasts, Anchor, and others through the Envision website.
Why is being weird so important to me? Well you'll just have to listen to find out. But if you need a quick fix, I'm also participating in The 100 Day Project, celebrating #100DaysofWeird. You can check out the daily videos on my TikTok, or follow along on twitter.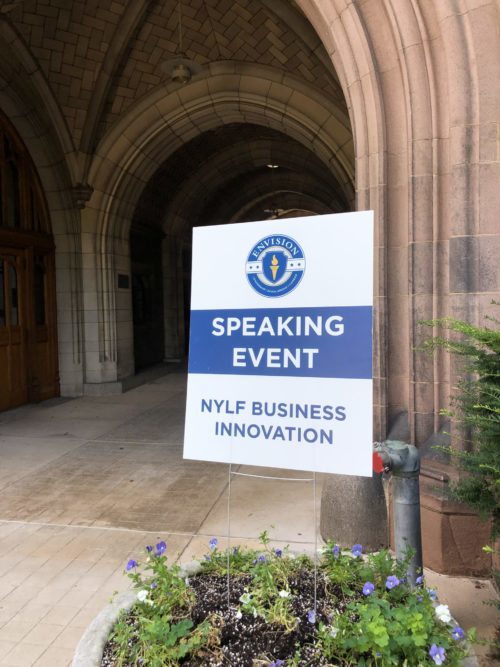 Massive gratitude to the Envision Experience team for always making me feel like a part of the family. I hope we're all back learning from the scholars in-person, ASAP!