You want your event to have meaning, to literally stand out in the crowd and have lasting impact. I do too. There's nowhere I feel more in flow than on stage. It is a gift to have the opportunity to empower others with tips and tools to achieve their dreams. Preparing for your keynote, speech or panel is something I take very seriously, and enjoy immensely. Collaborating with you on content specific to your audience is a process I believe in, the following are examples of topics I've covered recently online, on-stage and on TV. You can find testimonials from the following events here.
Current Bio:
Savannah Peterson is the Founder of Savvy Millennial, an all-remote team that makes the future less scary by building community around new technology. Her specialties include community building, content strategy, thought leadership, presentation/video support, and earned media. A Forbes 30 Under 30 in Consumer Technology Alum, Savannah has been taking products to market around the world for over a decade. Savvy thrives when adding value to consumer lives, and is passionate about helping your business grow. Before re-launching Savvy in 2016, she was the Director of Innovation Strategy at Speck Design. And as longtime lover of hardware, she was previously the Director of Global Community at Shapeways, the world's largest 3D Printing platform, where she empowered makers ranging from Bronies to drone enthusiasts. Savannah guest teaches at Stanford, NYU, and UCLA. She has been featured in/on the Today Show, NBC Nightly News, the BBC, The Wall Street Journal, CNBC, The New Zealand Herald, CNET, The Verge, and enjoys the opportunity to travel as an international public speaker. She lives her life on the hype curve, and when not on an airplane, loves to enjoy the great outdoors and fine wine with her dog Martini.
Below are examples of recent work I've done on stage, on TV and Livestreaming. I work with companies, creatives and event planners to customize my content for your audience. I share the following as examples of recent public work. Please don't hesitate to reach out with your questions and ideas.
Recent Speaking Appearances
SXSW 2020 Virtual: The Remote Work Migration: #AllRemote interview with Darren Murph, Head of Remote at GitLab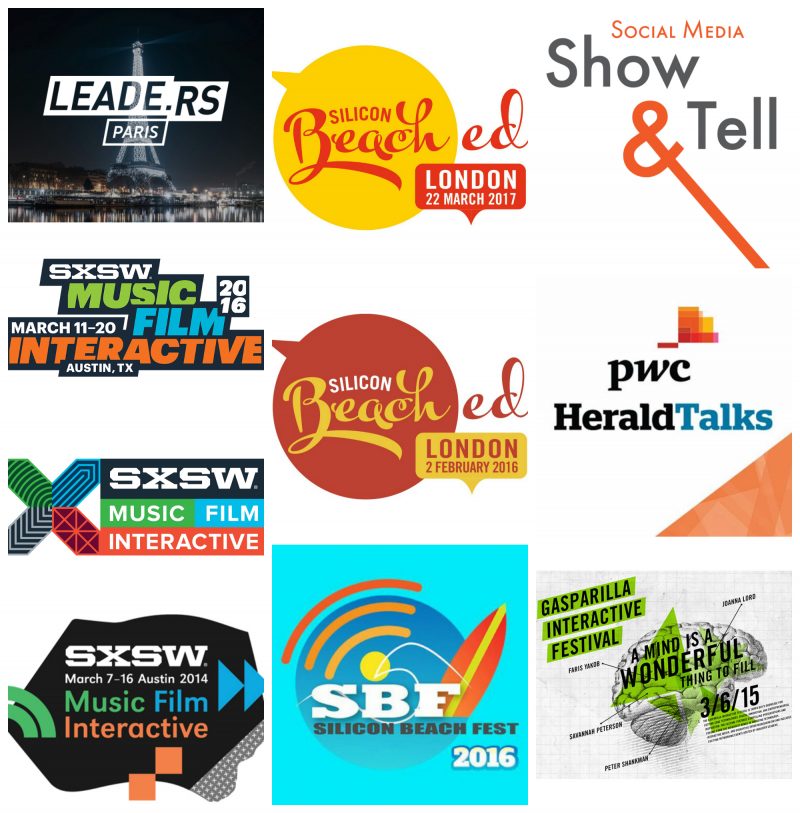 I speak on a variety of topics including (but not limited to):
Remote Work Success
Scaling Empathy
Live Video
Community Management
Storytelling
Digital Marketing/Social Media
Crisis Management
Company Culture
Crowdfunding
Rapid Prototyping
Copenhagen Business School Entrepreneurial Day– "Now is the Time to Innovate (and Millennials can lead the charge."
Leade.rs Paris – Digital Brand Live Video Presentation
Xerocon Unplugged by Xero – "Benchstones" and the Power of Champagne
This is a talk and topic I'm very passionate about. Traditional metrics don't drive morale the way purpose driven milestones can. I've written more about Benchstones on Medium a well.
Brand Video Work
Air New Zealand Inspiring Voices – Look at the future of transportation with Jeremiah Owyang of Crowd Companies and Aric Lapera of BuzzFeed. In addition to this video, we also did live events in Christchurch and Wellington, New Zealand.
The 3D Printing craze brought me to New York City a few years back. The makers and team at Shapeways taught me the value of community building, and in turn to community management. There isn't a 3D printer in every home, but I still believe there's a lot of value in opening manufacturing to all.
Cultures of Creativity– Model & Designer Lucas Goossens & Savannah Peterson
Television Appearances
I have been passionate about video for years, starting with my first internship as a teenager at Fox Sports Northwest (when the Sonics were still in Seattle.) I appreciate the accessibility technology has provided for amateur broadcasters in recent years, and am always looking for new projects in the space. Last year, one of these projects, made it's way to CNBC's Make Me a Millionaire Inventor. I won't spoil the ending, but here's a teaser:
Perhaps the best part was meeting one the humans I respect most in the journalism and technology space, Kara Swisher:
I love going live from interesting places and events.
North American International Auto Show – Live with the Kia Stinger
I fortunate to contribute as a technology expert on NBC's The Today Show and NBC Nightly News periodically.
Most recently I commented on the Walmart and Google partnership for NBC Nightly News:

Admittedly a hardware nerd, it was fun to chime in on the latest Apple iPhone buzz:
I also unfortunately confirmed that sexism and inappropriate behavior is very real in the Silicon Valley in this clip that aired during the Uber scandal:
Livestreaming & Live Video
There are a few things that Mark Zuckerberg and I have in common. We're were both early adopters of The Facebook, we're both Millennials, and we both believe deeply in the power of Live Video. Here are some of my favorite recent Livestreams: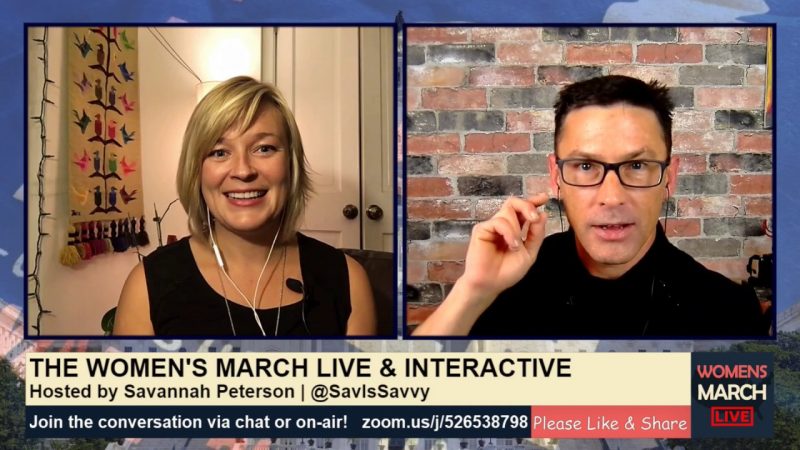 I've also recently streamed…
Here is my most recent talk, "The Channel is Free," presented live online and irl at Dooley Media's Social Media Show & Tell in Cincinnati, Ohio.
Silicon Beach Fest London – Livestream of my speech on… Livestreaming
Additional Community Building & 3D Printing Content
The Verge also did an outstanding piece that dives deeper into the Shapeways story with host Alexis Ohanian. This was filmed in a time when anything seemed possible in 3D, and will always hold a special place in my heart (and portfolio.)
Gasparilla Interactive – Now is the Time to Innovate