Your event and audience are important to me. I look forward to collaborating on a topic and experience that brings a new, dynamic element to your stage. Here are testimonials from recent conference organizers and audience members.
"Savannah exudes confidence and empathy in equal measure when on stage, this means the audience immediately warm to her and are engaged from the onset. Her career experiences have given Savannah insight beyond her years and her affable manner means she is able to communicates these in articulate and understandable format. Audiences the world over love Savannah. If you have the opportunity to book Savannah for your event, take it. Don't wait. Don't hesitate. Seize the opportunity, you won't regret it."
-Matt Desmier, Founder & Curator at Silicon Beached Fest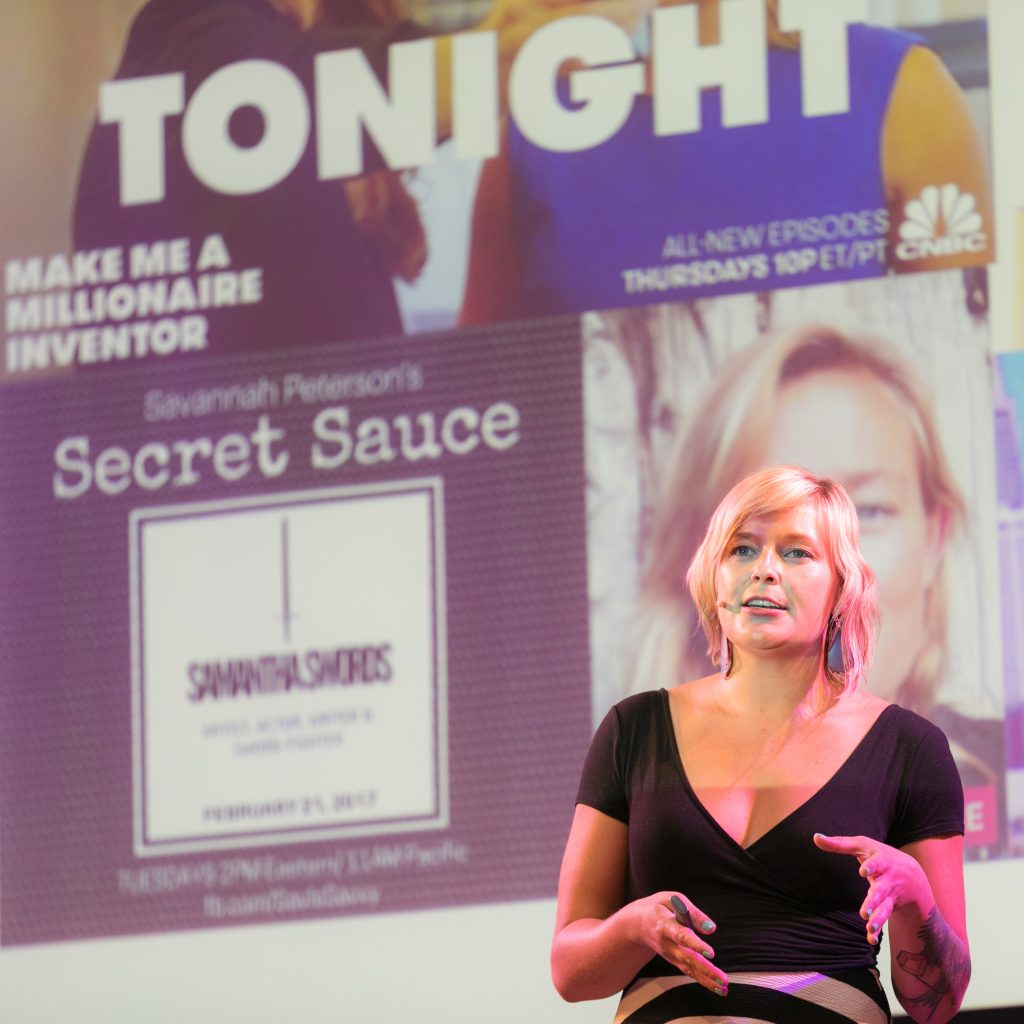 "Savannah has a way of breaking down complicated, hard to articulate and market methods and products, into a consumable, shareable manner for audiences of any level of experience. From a conference manager's perspective, Savannah's skill set is invaluable, when you are trying to provide your attendee's with top level, executable information. She has helped provide a dynamic to my speaker lineup that needed actionable content. She has also brought an element of inspiration to our audience of future female entrepreneurs and marketing thought leaders."
– Jason Yarborough, Creative Director at Aftermarq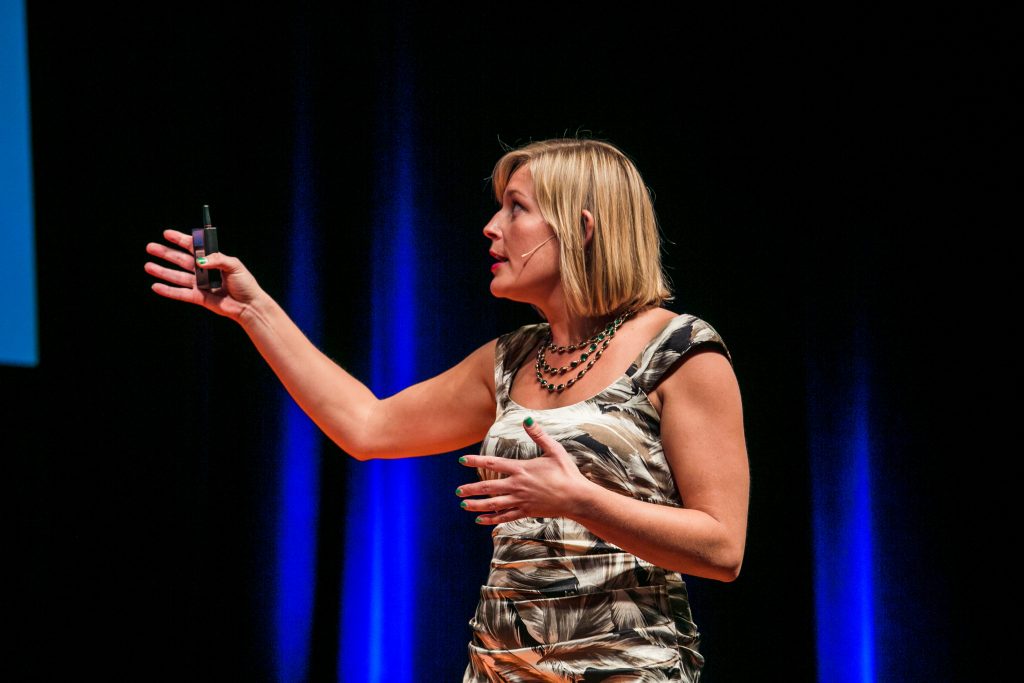 "Savannah brought her infectious energy and incredible business acumen to our stage. She understands how to connect with audience members, while discussing complex industry issues, especially when it comes to innovation and culture.
Avoid FOMO. Hire Savannah now. Her stock is perpetually rising."
– Nicole D'Alonzo, COO of Social Fresh & Founder of 19 Minute Yoga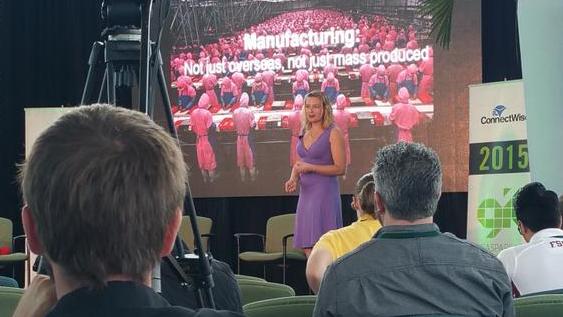 "Savannah's intelligence, experience, grit, and warm delivery make her a unique, versatile, and powerful addition to any lineup."
– Vinny Tafuro, Economist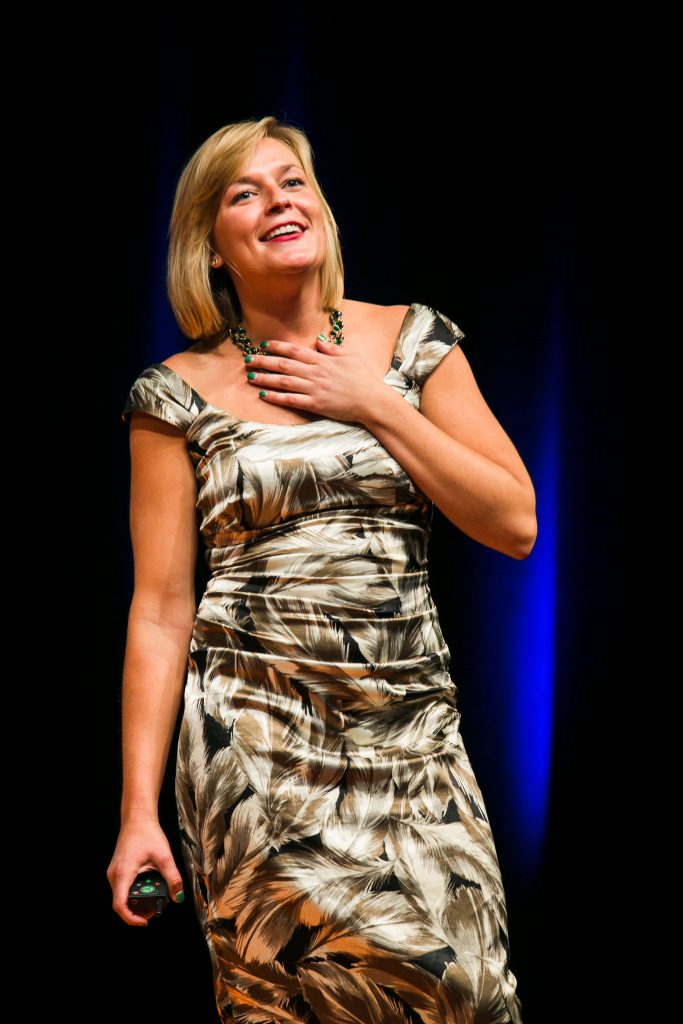 "Savannah's stage presence and charisma is second to none. She can have an audience tittering on the edge of their seat with her stories and marketing strategy."
– Dino Gomez, Dynamik Internet Marketing Inc.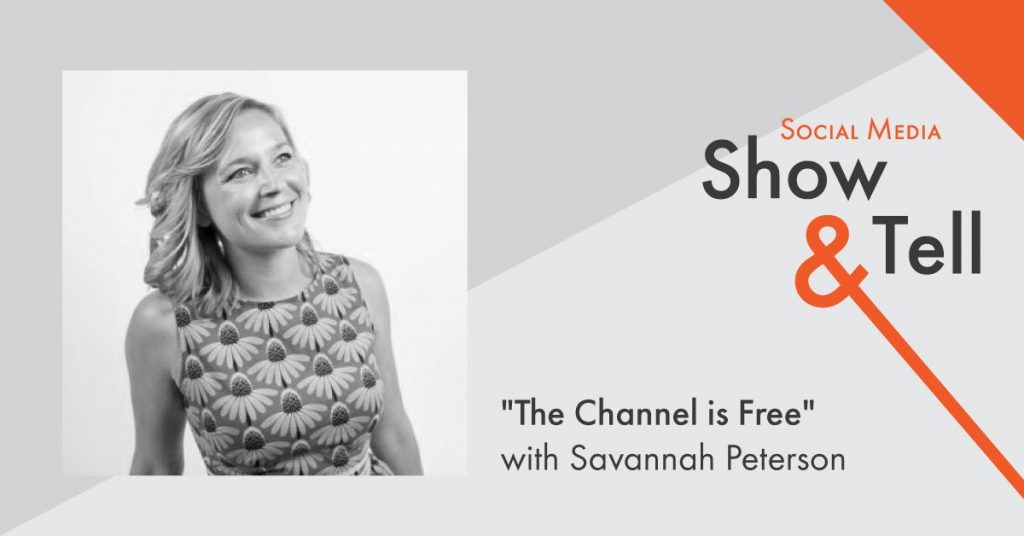 "Savannah had instant credibility and effusive authenticity directed at encouraging being true to your essential nature and good to others.
She clearly stood out as the most dynamic and readily benefical of all the presenters."
– The Patron Saint of Espresso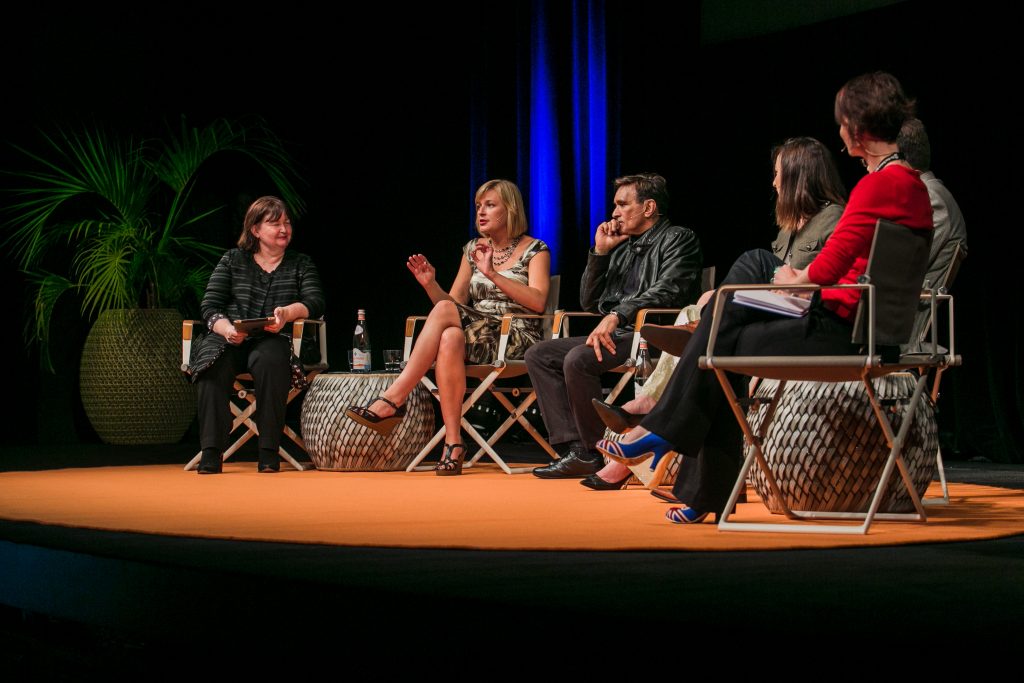 "Savannah was a supportive and engaging moderator. She was the perfect bridge between the audience and the presenters. She was engaging, informative, managed time wonderfully and was the perfect facilitator for the event."
-Jeremy Burnich, Founder of Joy Complex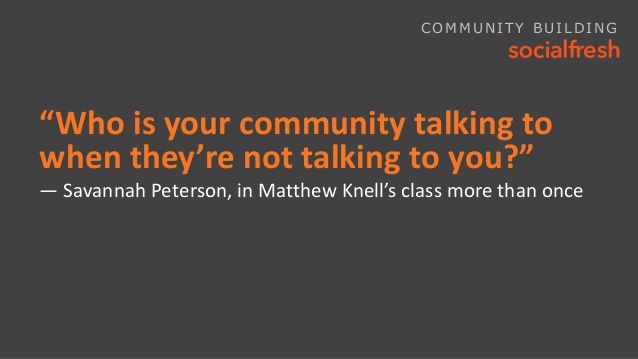 "Savannah brings a very direct and real tone to her presentations. She avoids jargon and double talk and gets right to the passion of her points."
– Matthew Knell, Social Customer Experience Lead at Samsung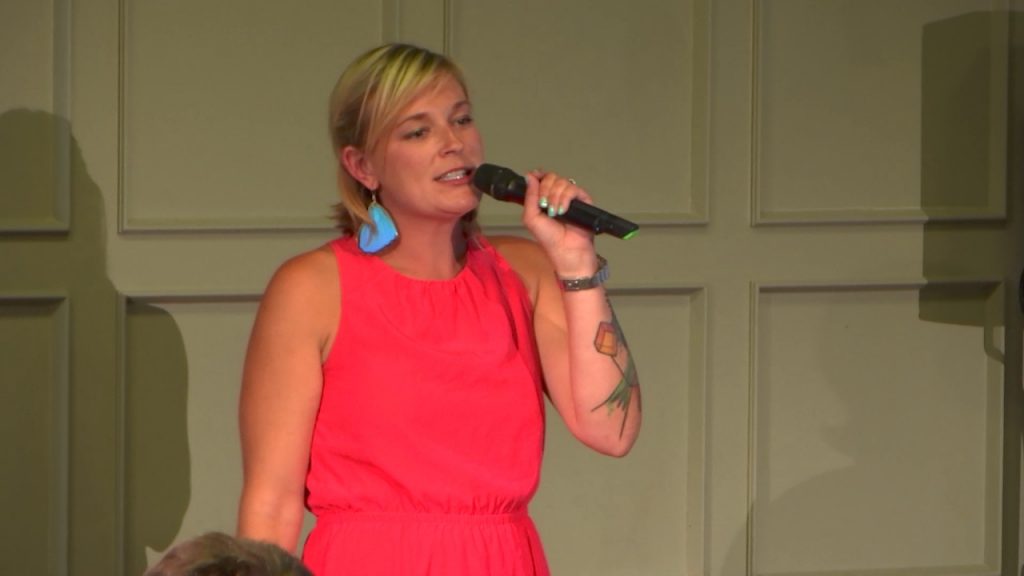 "Her energy will light up an audience. Savannah is genuine and authentic, speaks from the heart and always open to helping her nest."
– Catarina Gutierrez, Ministry of Awesome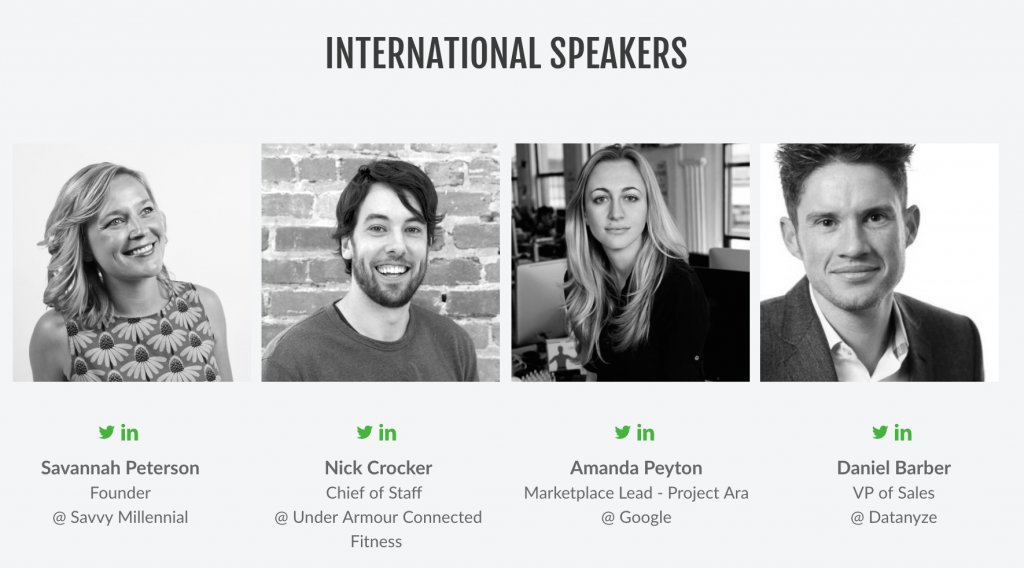 "One thing that makes Sav's presentation so special is that she actively engages with the audience and involves them in the discussion. By doing this she makes sure the content is relevant and useful, but also makes sure that the crowd pays attention and is able to leave the event motivated to apply the advice they've received!"
– Ben Dunn, CEO Swibo
"Sav is authentic all the time. She doesn't try to be glitzy – or hokey -or calculated.Some speakers tell you great stuff but you never get THEM. You hear Sav speak.. .you get great content but you also get HER."
– Norris Krueger, Entrepreneurial Ecosystems Thought Leader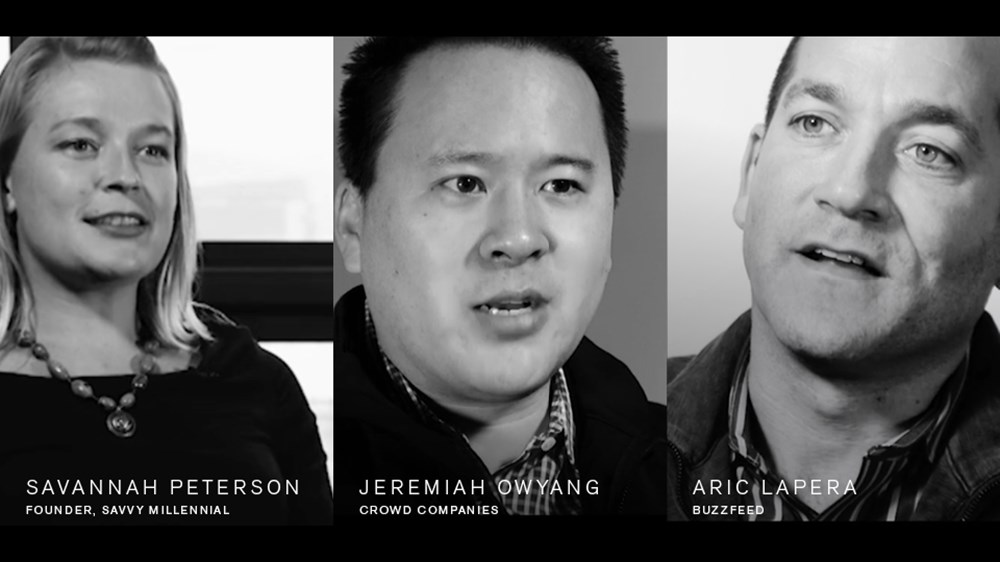 "Her insights, from a young, successful businesswoman have been invaluable for our organisation. She has helped us with 'new-world' business problems we faced. I've actually never met someone with such an intuition for getting inside the minds of Millennials through a clever mix of social and direct marketing/comms/pr.
Her charismatic presenting is perfectly matched to her real-life knowledge and street-smarts. It comes together in a presentation that's engaging and insightful."
– James Rangihika, Co-founder Distil Skincare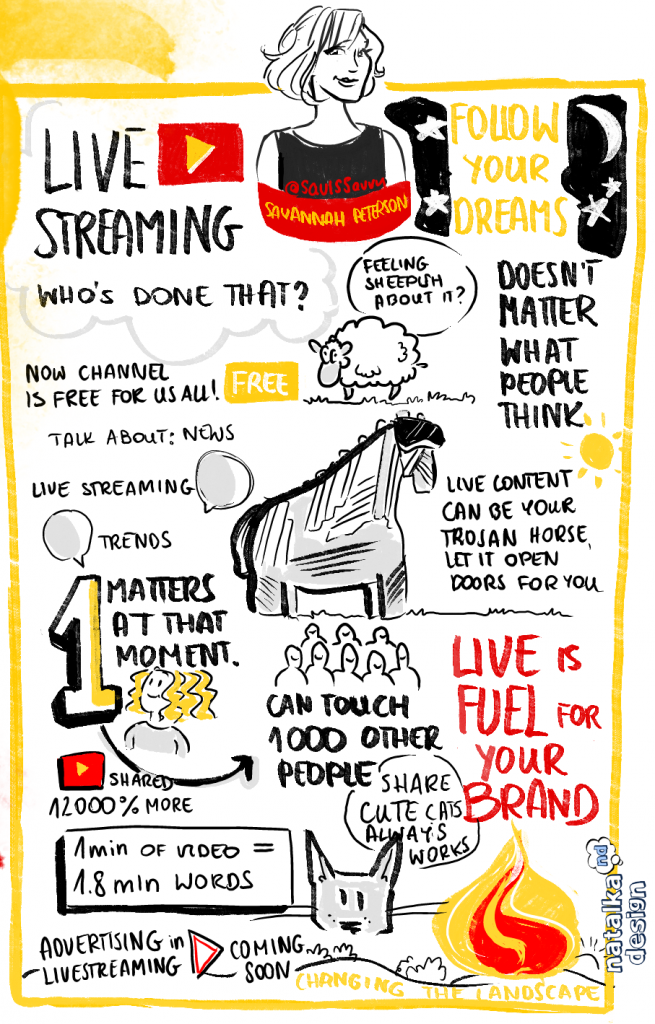 "Savannah listens. She speaks from the heart based on stories heard from creative designers and entrepreneurs all over the world. The New Industrial Revolution demands a speaker who resonates with the makers of today. That's what Savannah does."
-Laurie Berenhaus, Visual Storyteller
"Sav is like a breath of fresh air. She has an aura of a super successful entrepreneur or CEO or self-help guru, like a Tony Robins for example."
– James William Kincaid III, Designer at Universe Becoming